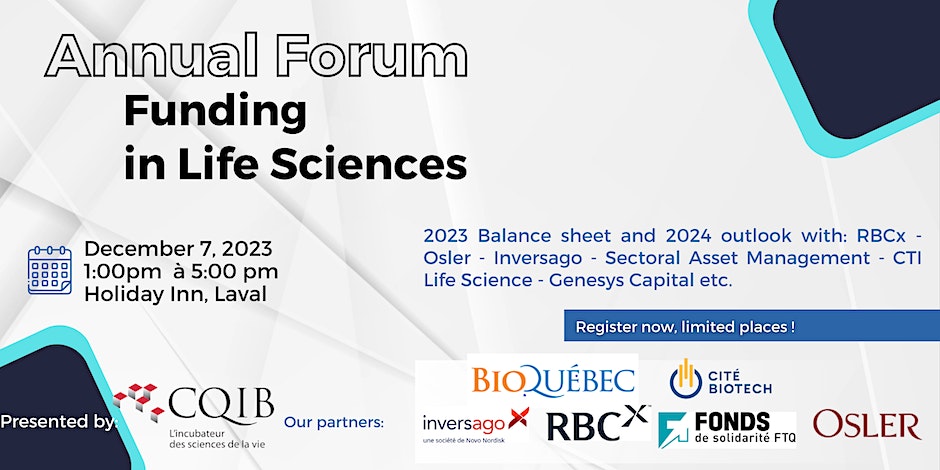 Conclude the year by attending the Life Sciences Financing Conference, focusing on the year 2023 and the outlook for financing in 2024 in Canada and the U.S., with Canadian and U.S. venture capitalists in attendance.

Topics covered:
Overview of life sciences markets in Canada and the U.S.

IPO opportunities and exit strategies

Big pharma's appetite for partnerships: the example of Inversago

What medical technologies and therapeutic sectors are investors prioritizing?

What VC investment strategies in 2024?
Don't miss this unique opportunity to network, gain valuable insights and connect with industry leaders in the sector.