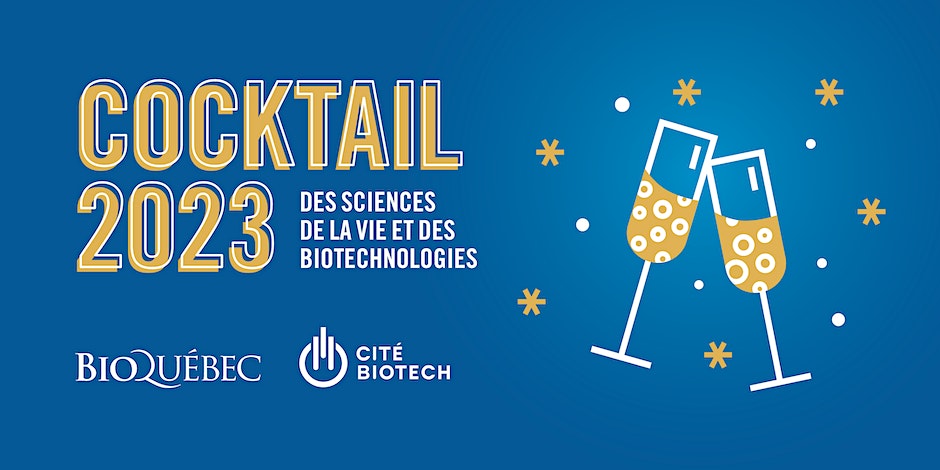 Biotech City and BIOQuébec are pleased to invite you to the annual Holiday Cocktail on December 7th.

Come and enjoy an evening of networking and stimulating encounters with your peers in the life sciences industry. Wine and light refreshments will be served in a convivial setting.

Save the date in your agenda. It's a happening at Laval's Cosmodôme!

Details:
Date: Thursday, December 7, 2023

Time: 4:30 p.m.

Location: Cosmodôme Laval, 2150 Autoroute des Laurentides, Laval (Québec) H7T 2T8
FREE PARKING
For more information, contact Jean-Marc Juteau, Biotech City Commissioner, at 450 978-6888, ext. 5066 or j-m.juteau@laval.ca.
Thank you to our annual partners